About Us
Established in 2007, Always Write is a family-owned online business based in Texas. Our regular business hours are Monday through Friday, 9 AM to 5 PM CST. We are sometimes available for rush jobs on evenings and Saturdays; we do not work on Sundays. All editing and writing services are in American English.

Because we're a small business, you can expect friendly, personal service. We believe in developing rewarding relationships with our clients, and the fact that the vast majority of our business comes from repeat customers and referrals tells us that our clients appreciate our personal approach.

We have many years of editing and writing experience, as well as advanced degrees in English. Check out our bios below for more information.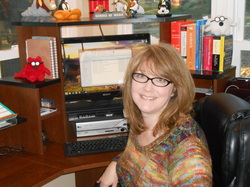 Dawn Herring
Owner/Writing Specialist

Dawn, the grammar and formatting specialist at Always Write, received her master's degree with a specialization in linguistics/grammar in 1993 from Sam Houston State University in Huntsville, Texas. She earned a bachelor's degree in English in 1991, also from Sam Houston. A former college administrator and English professor, and a published writer, Dawn has over 20 years of combined professional experience in editing and formatting scholarly articles, theses and dissertations, fiction and non-fiction, website content, newsletters, resumes, technical reports, marketing materials, and numerous types of business documents; teaching writing and grammar courses; tutoring in writing and grammar; and developing and presenting seminars on grammar, editing, organizational skills, and personality styles.

---
Daryl Herring
Writing Specialist/Creative Writing Consultant

Daryl, the creative writing specialist at Always Write, received his master's degree in English with a creative writing emphasis from Sam Houston State University in 2005. He earned his bachelor's degree in English from Baylor University, in Waco, Texas, in 1986. Daryl has won numerous awards for his writing, and his original screenplay Left Hand of God was optioned by an independent film company in Los Angeles. A former college English professor and writing tutor, and a published writer, Daryl has extensive writing and editing experience; he is also well versed in assisting with the creative writing process, whether it be in the form of editing, offering creative feedback, or ghostwriting.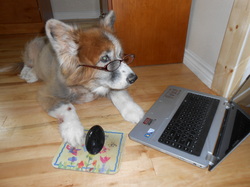 Rusty the Wonderdog
Security Specialist

Rusty is the security specialist at Always Write. Despite how the picture looks, we don't let him do any editing. In fact, he's supposed to be diligently guarding the premises, but instead, he's playing Spider Solitaire. It seems every company has one of those employees.

Rusty received his security certification from the Herring School of Dog Obedience. He has many years of experience in the security field, both home and business.


---